Lapis Humpback Whales
My father was commissioned to carve a humpback cow and calf out of lapis lazuli.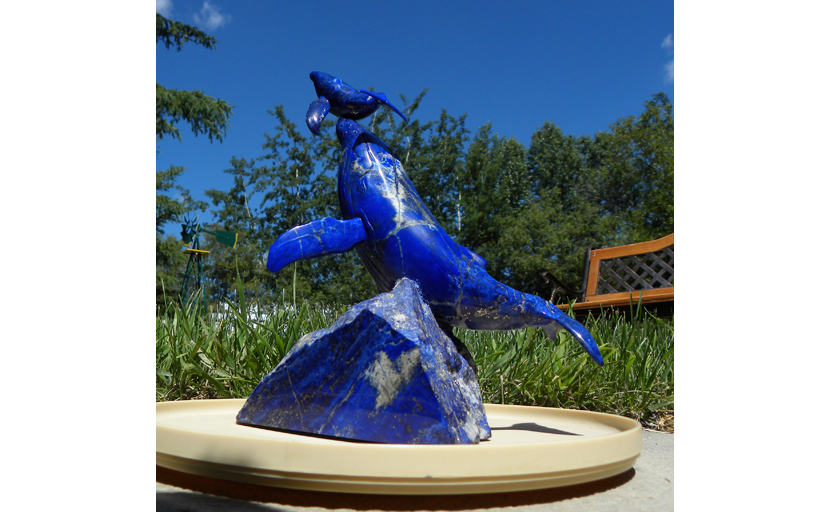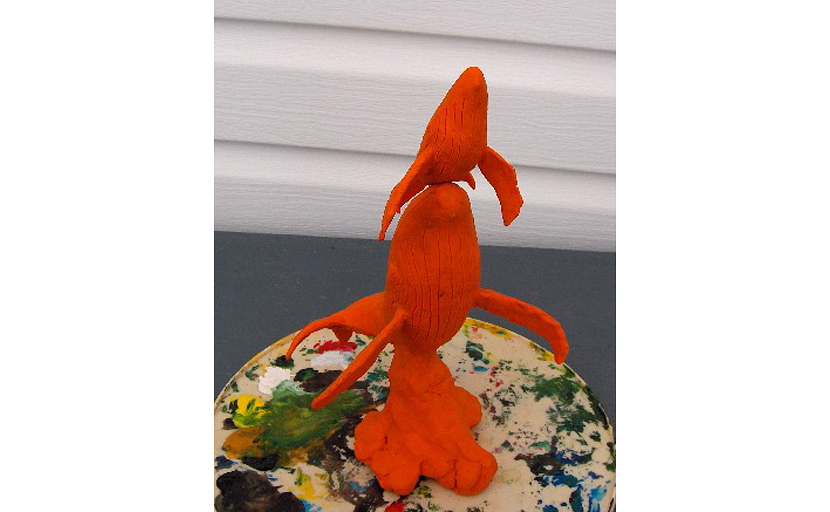 He started with a maquette (plasticine model) The idea was that the mother would be pushing the calf up for its first breath of air.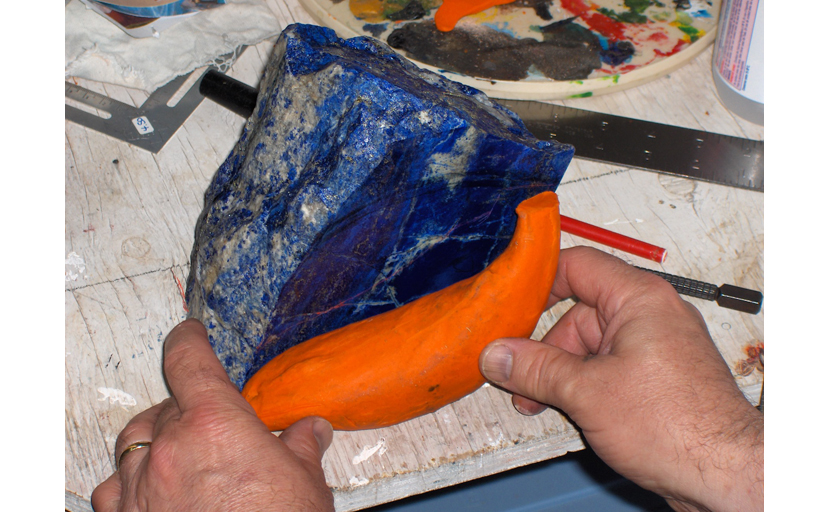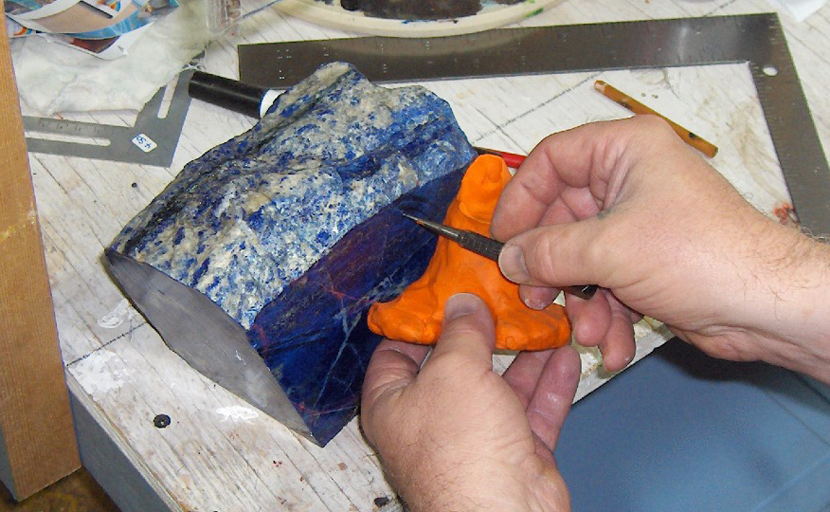 Next, we obtained the Lapis Lazuli, a 15lb 9oz chunk from the Hindu Kush mountains of Afghanistan, with the right mottling for the figures that had to be made. Dad cut the stone into pieces, then transferred the basic shapes onto the stone from the maquette.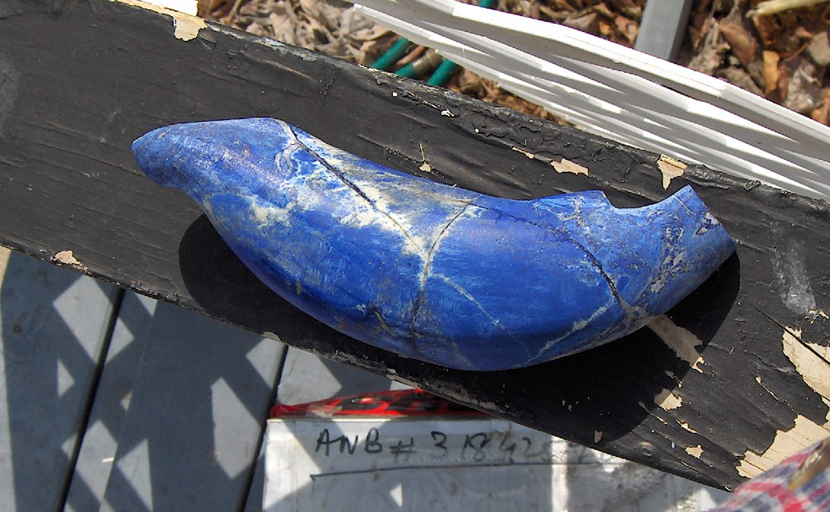 The mother's body was carved separately from fins and tail, to minimize breakage during carving.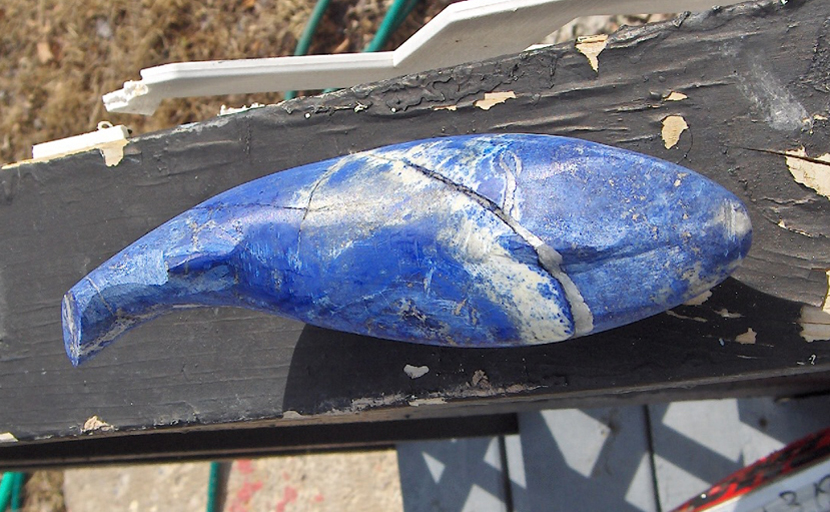 It is shown here with a semi-polish, before any detailing.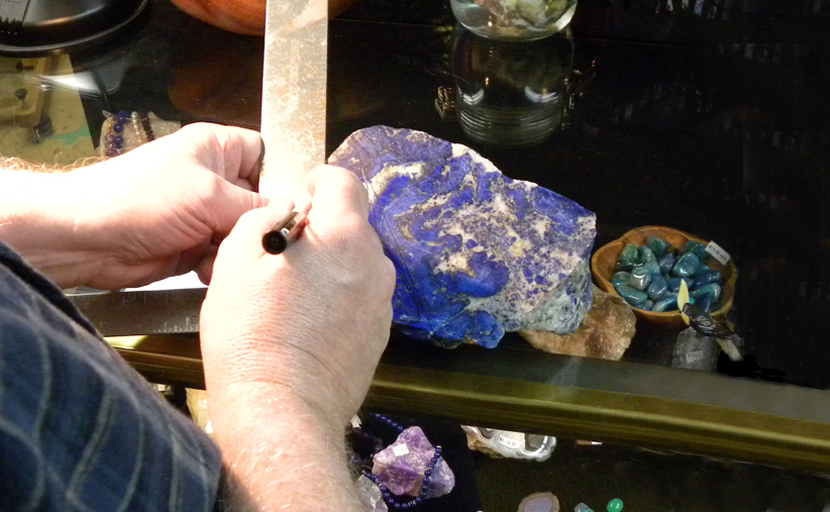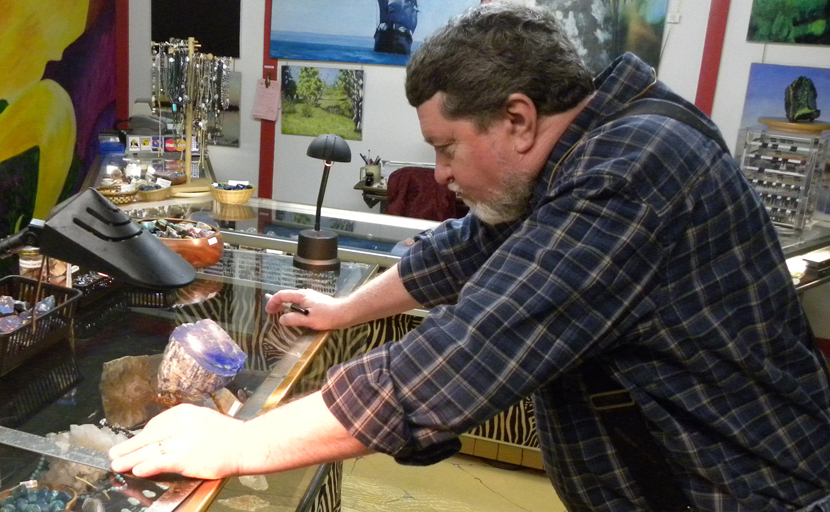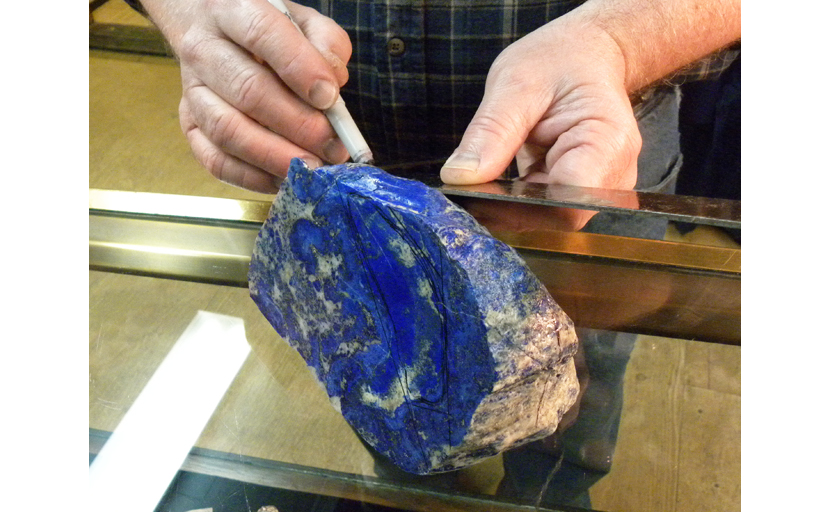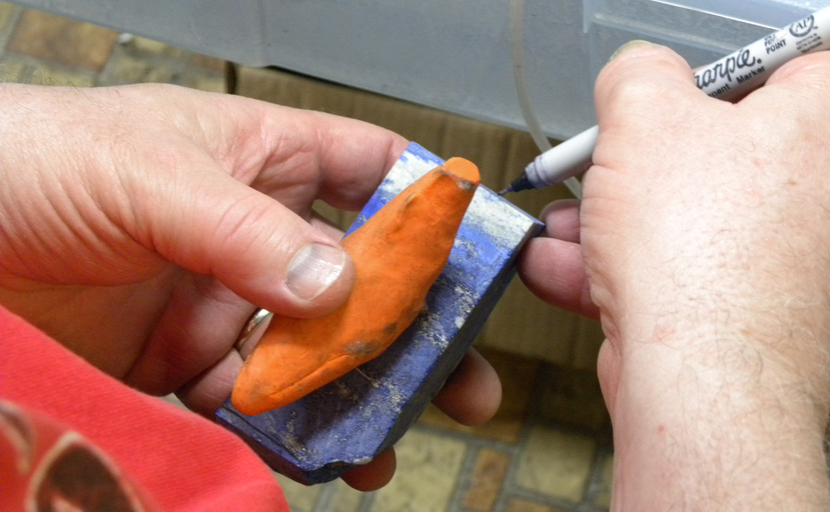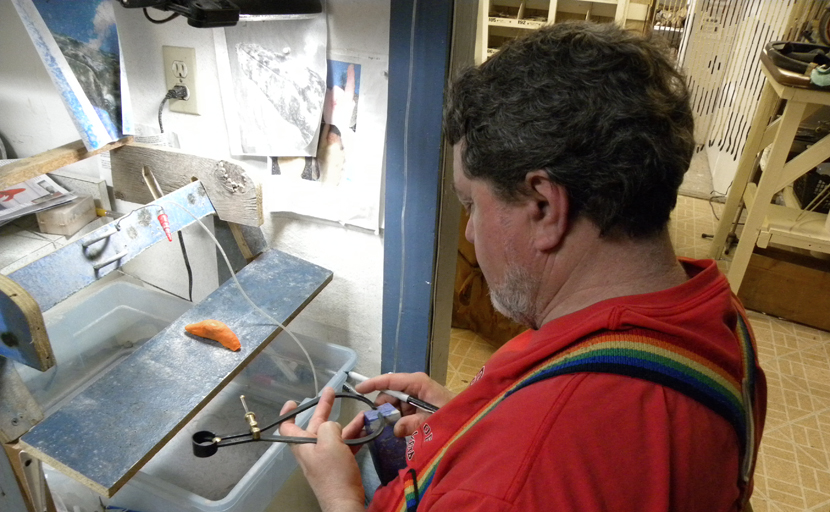 Here, Dad is plotting out the baby whale.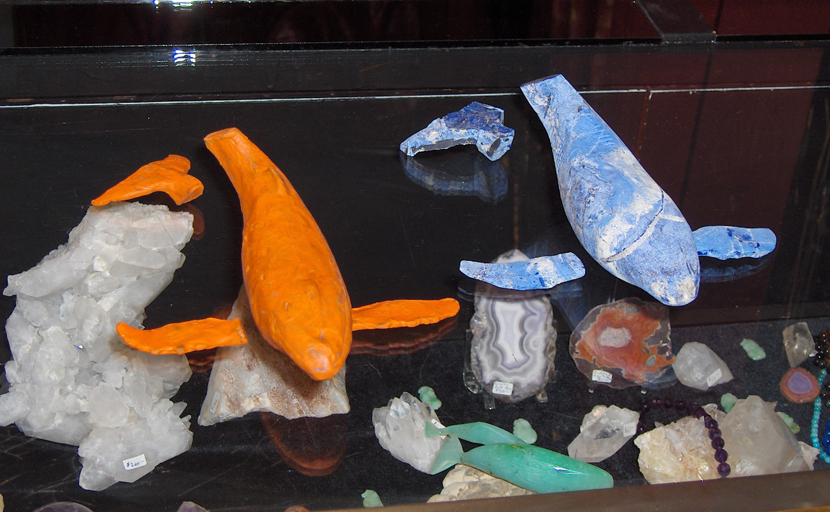 The rough calf has been cut out of the main block, and is ready to be shaped further.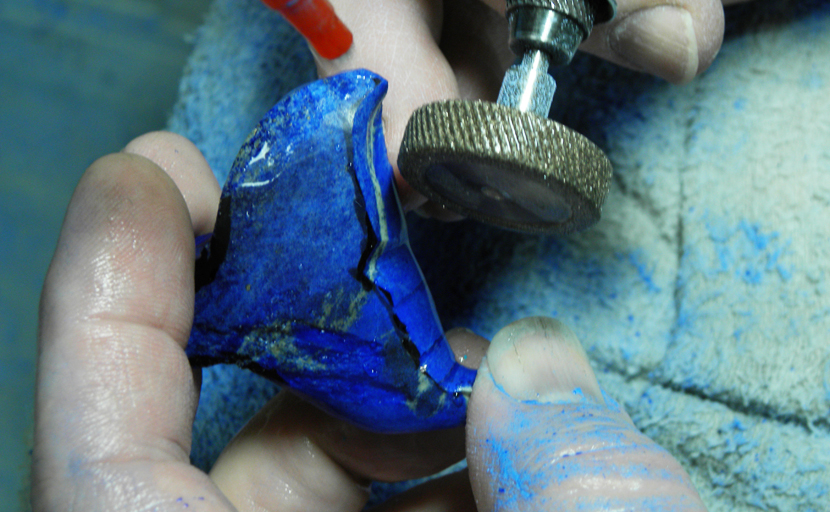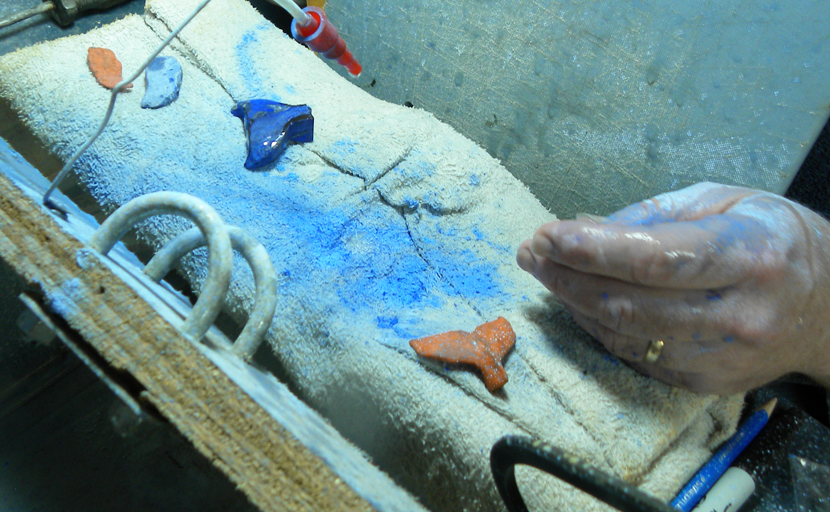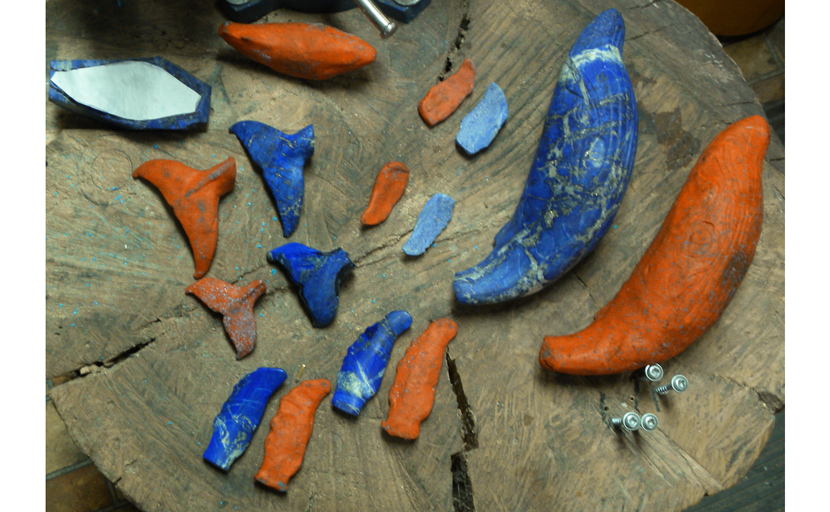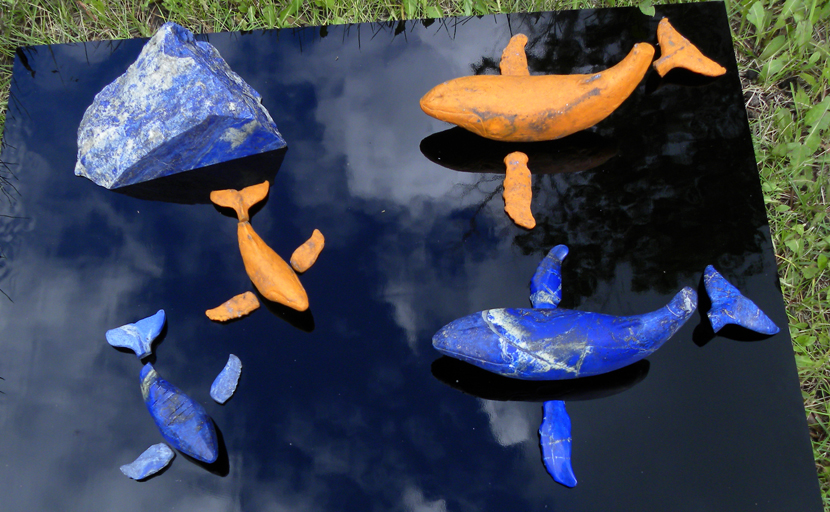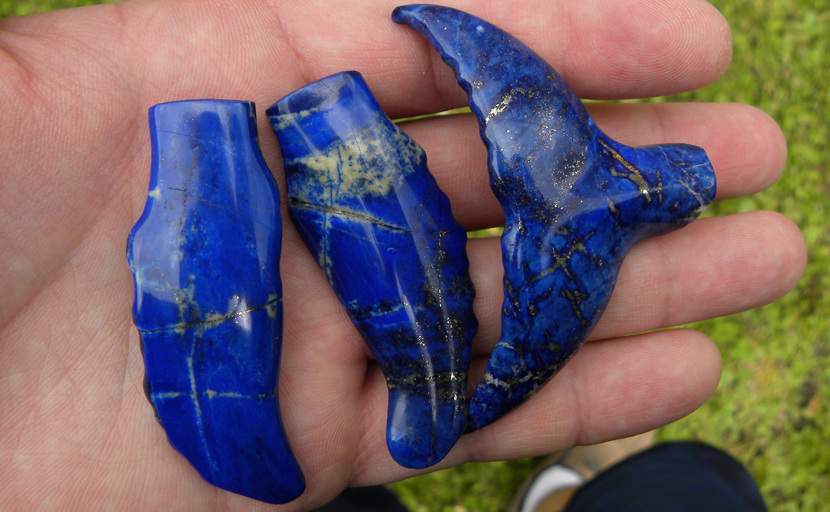 Here are the mother whale's fins and tail, ready to be attached to the mother's body when it is finished.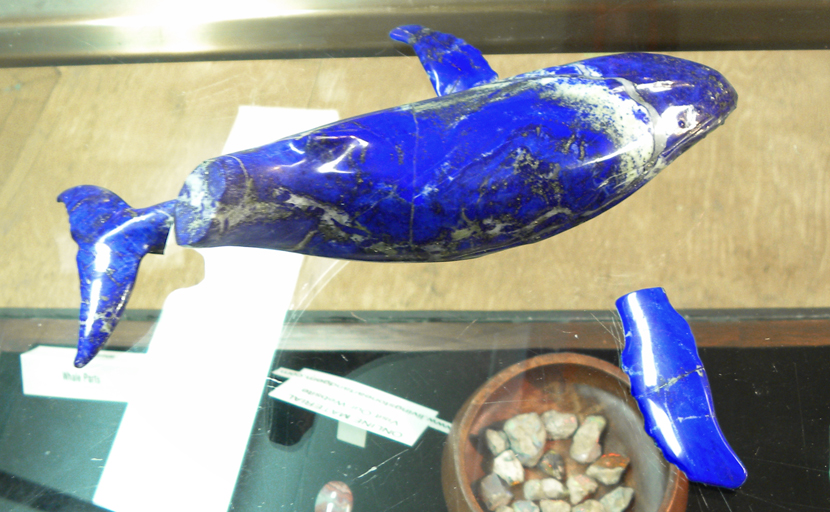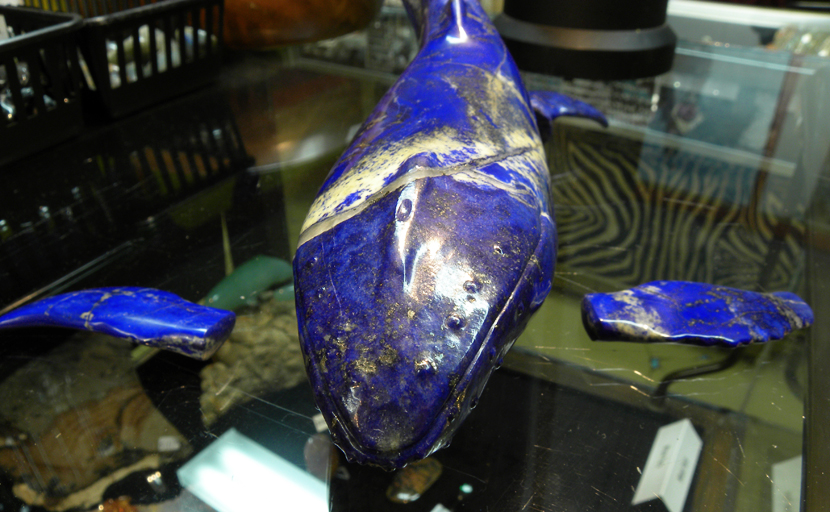 Now the mother's body is also in the final stages of polish. Next comes the process of attaching the fins and tail.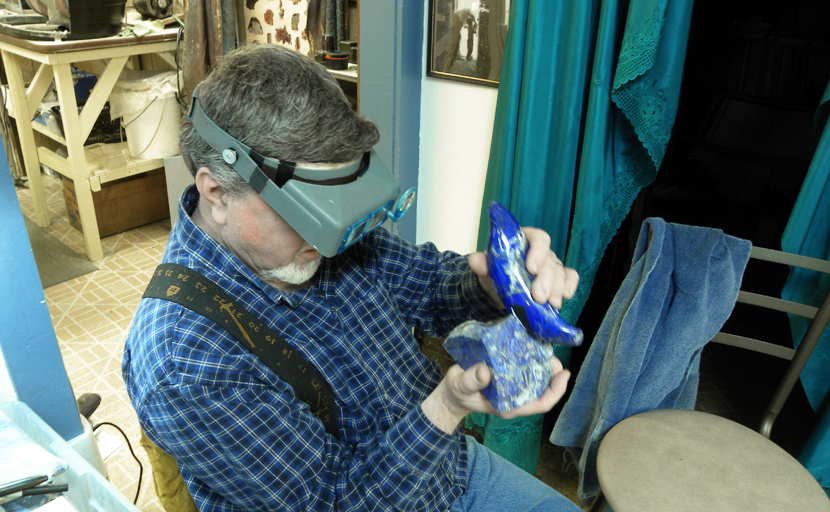 Dad is now carving a place in the base for the mother's body to rest in. He is also refining the fin's sockets prior to cementing.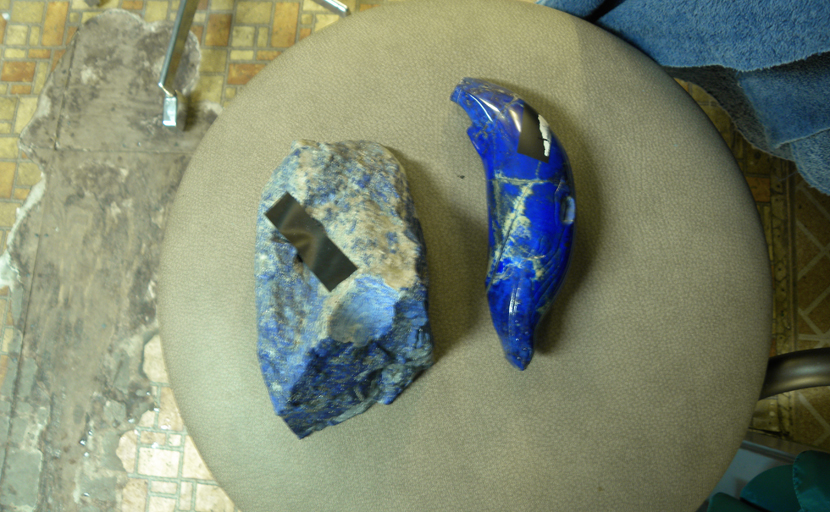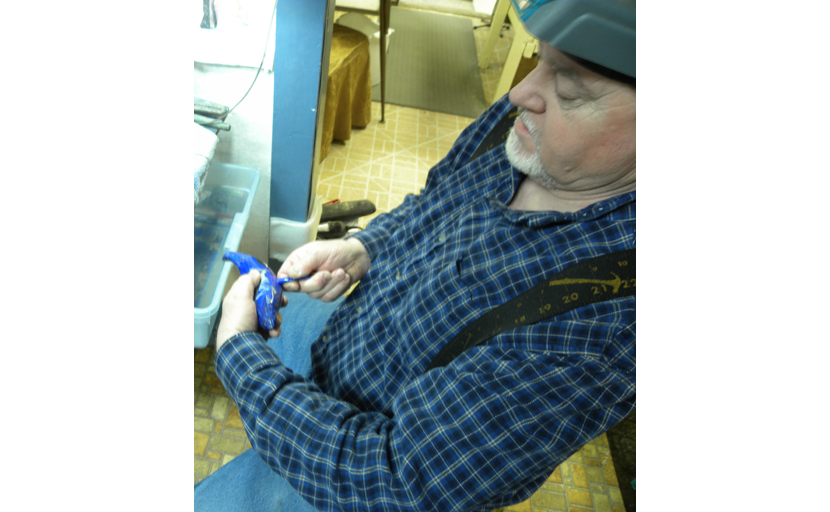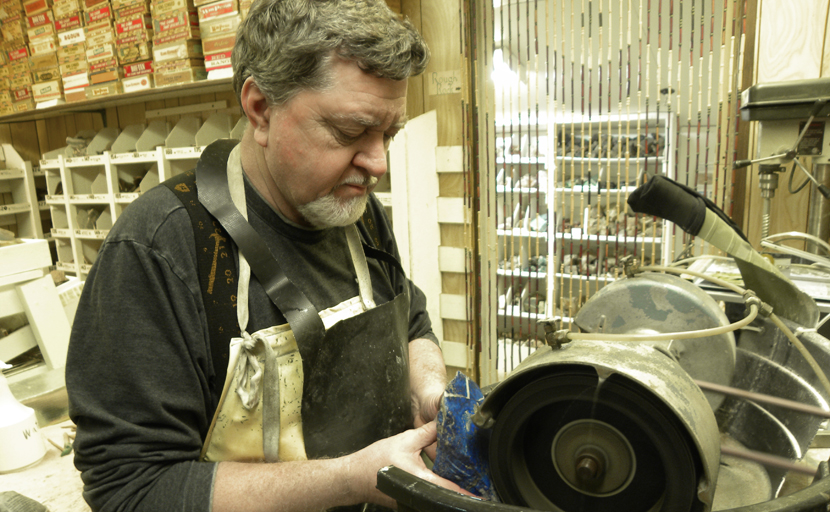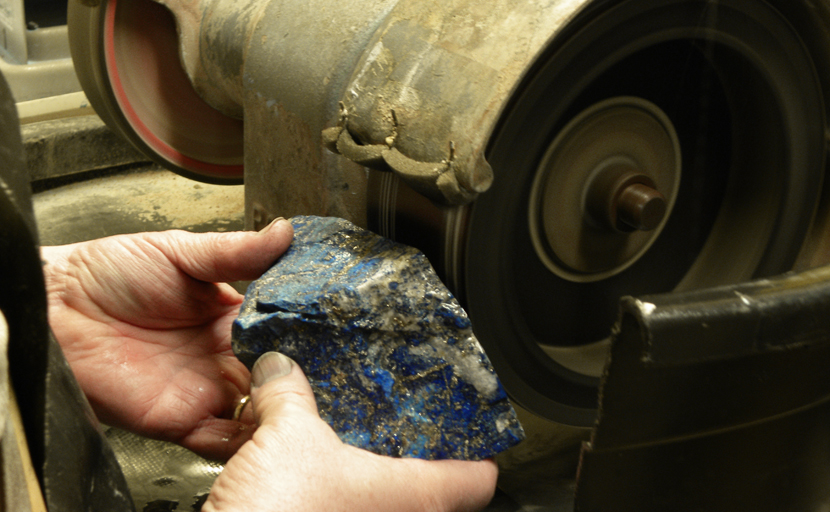 Here, Dad is working on the base of the carving, smoothing out the bottom on the poly-arbor.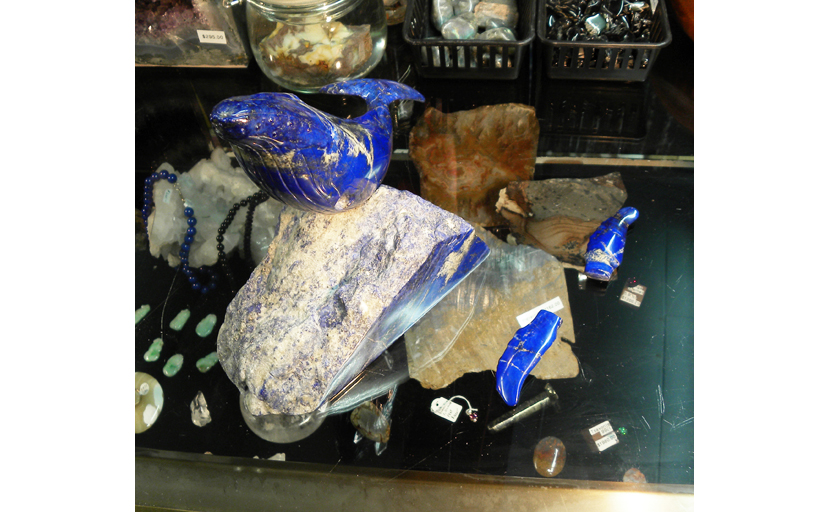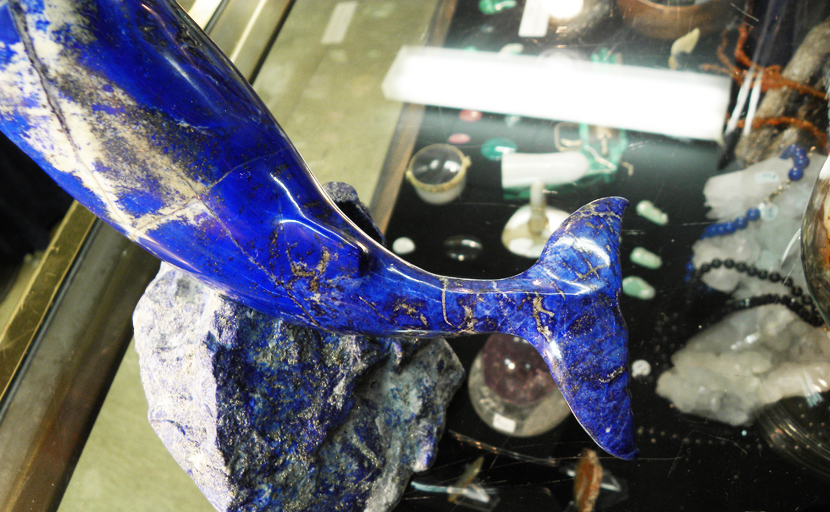 The cradle has been carved for the mother whale to fit into the base, and a reinforcing pin has been installed. There is a nice polish on the base, and the tail has been joined to the body.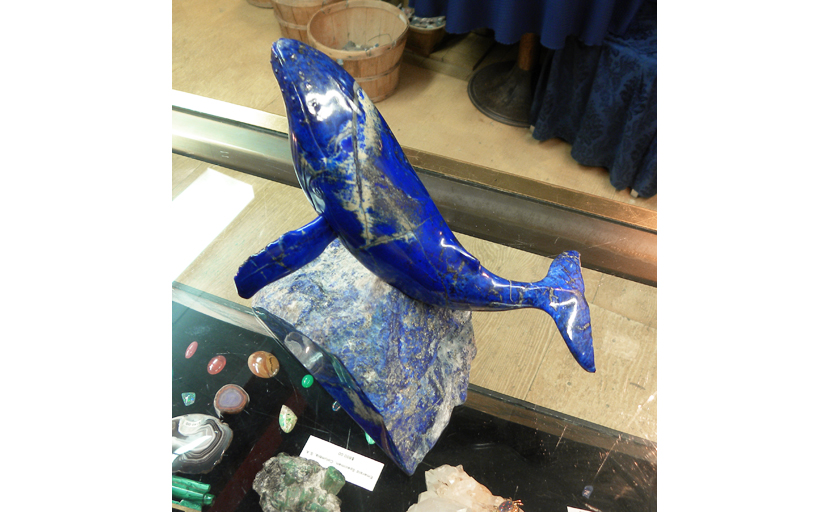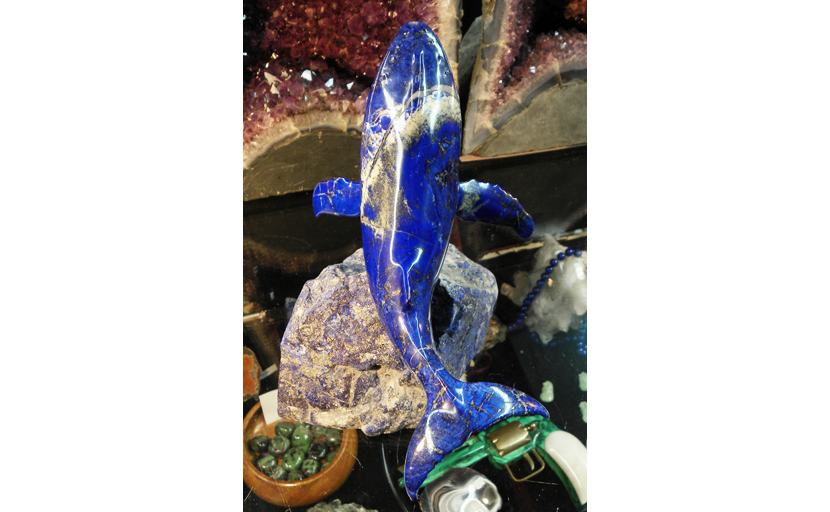 Here, the mother's fins have been installed, and we are feeling very good about all of it so far.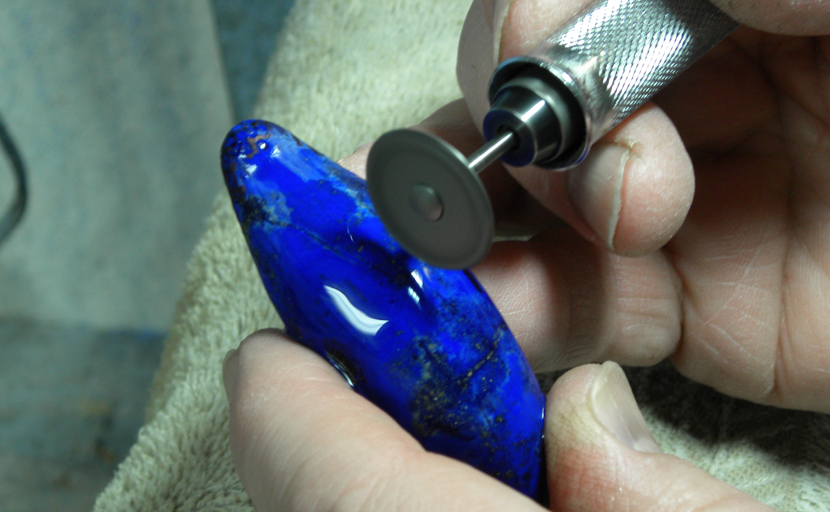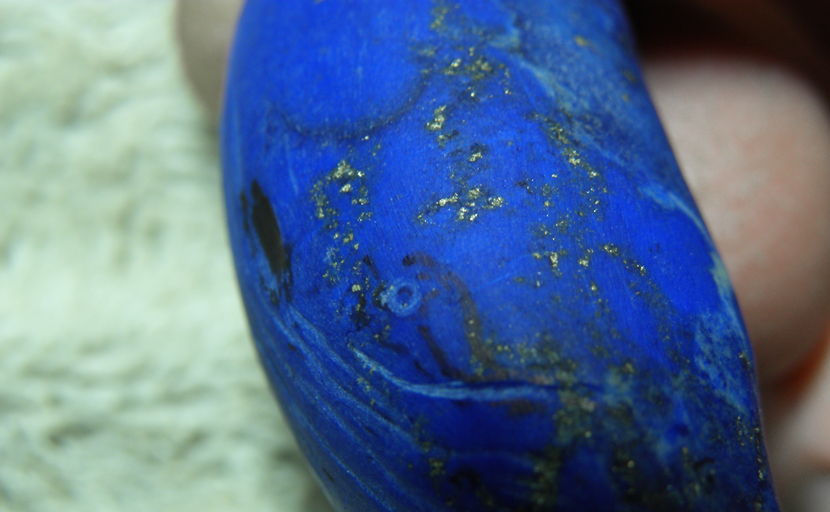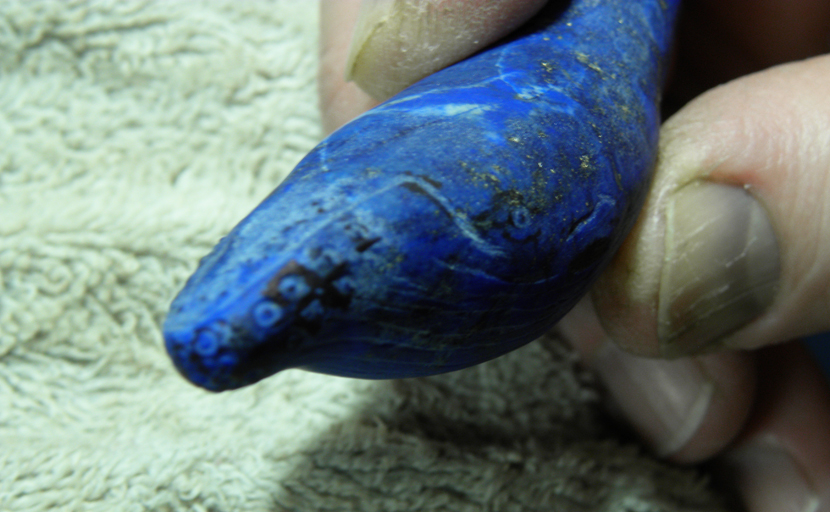 Dad is now working on the details on the calf. They are more difficult in that each of them is smaller than anything on the cow. Once these are done, the polishing will begin.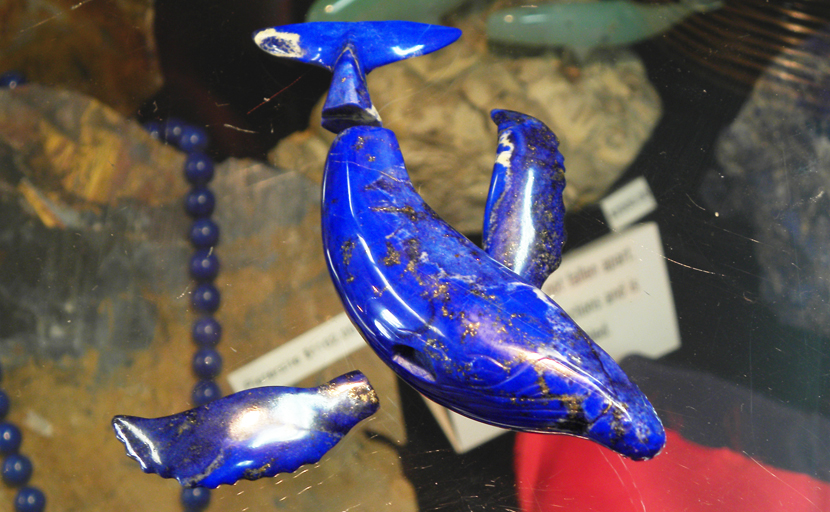 Here, all the pieces of the calf are polished and ready to be assembled.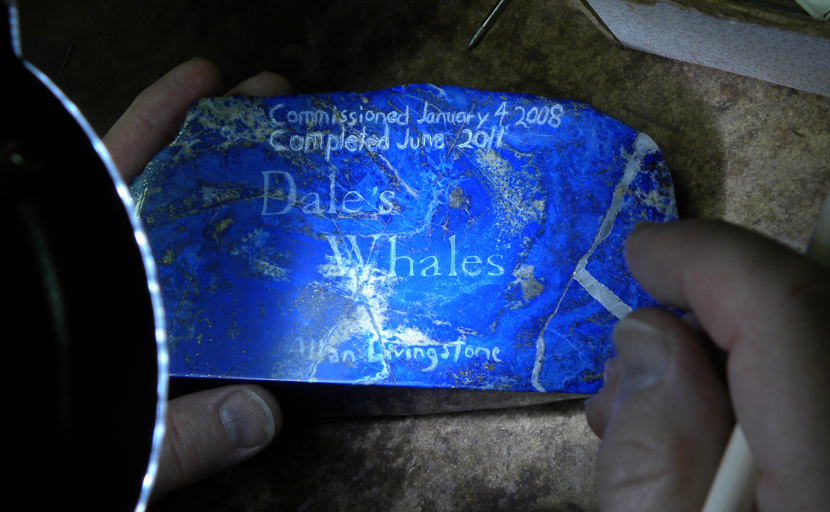 Dad is now inscribing the base of the carving with the title and date commissioned.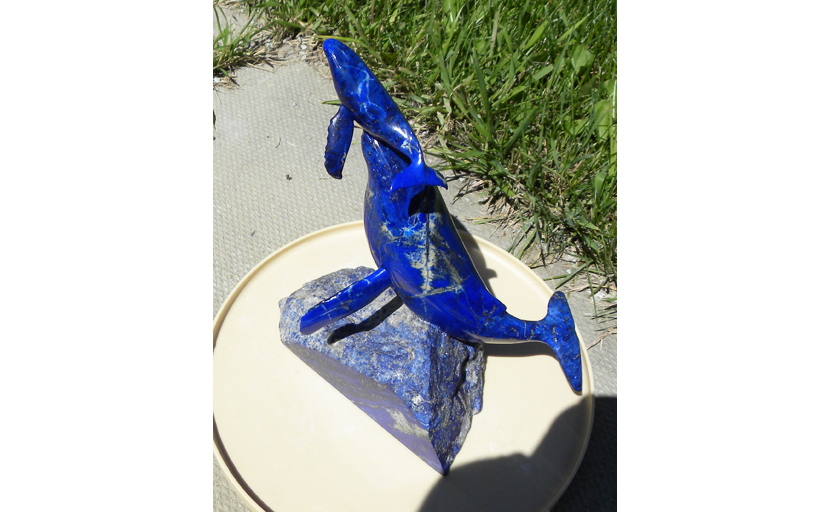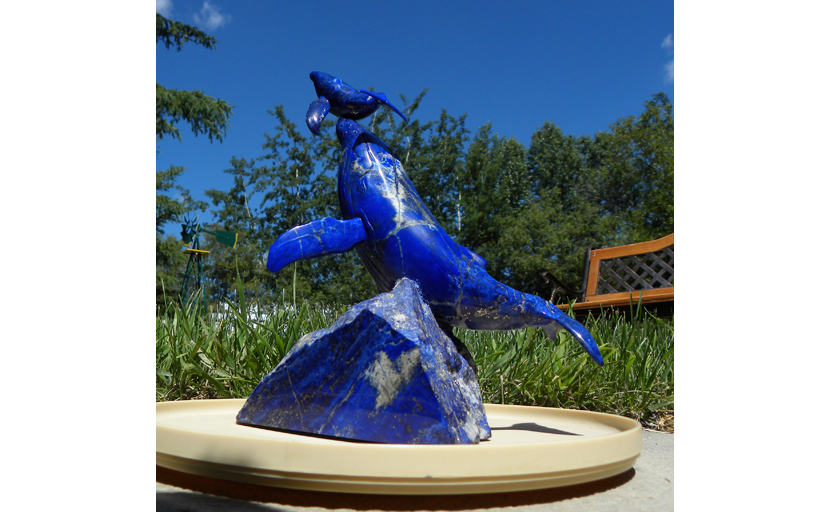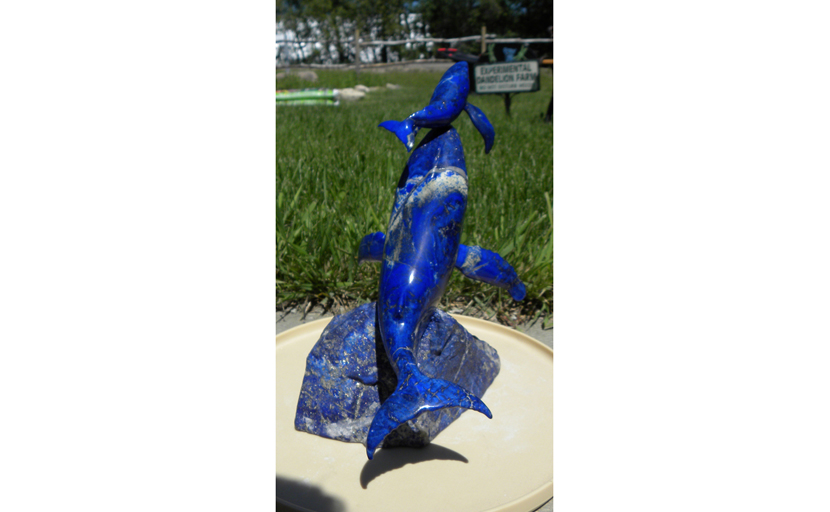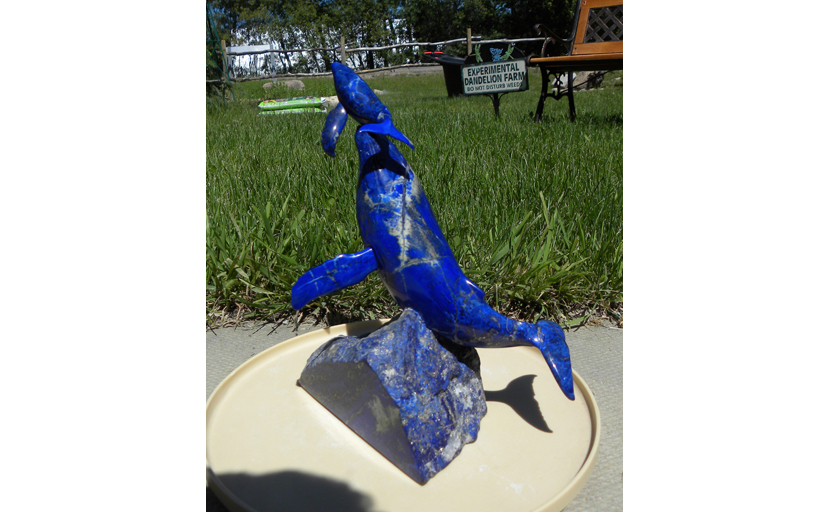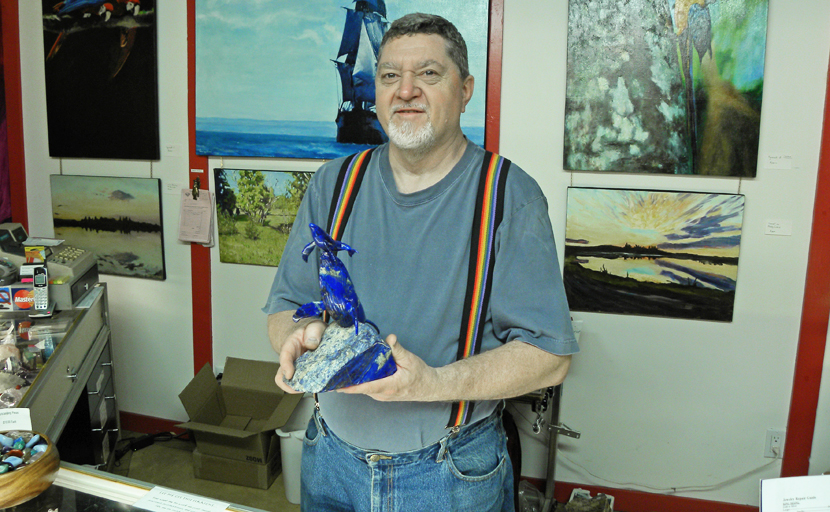 At long last, here is the finished piece in all its shiny glory! Exquisitely blue, painstakingly worked, and skilfully polished, I cannot begin to express how proud I am that my Dad has accomplished such a work of art!
"Done at last, done at last, thank God Almighty, it's done at last!"