Texas Plume Agate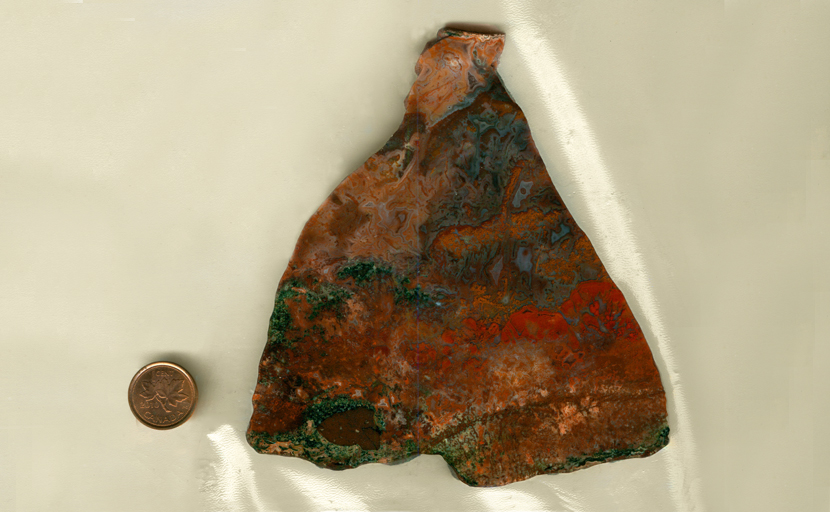 Stock #SLB115
Slab
Alpine, Texas
$73.45 CAD
A beautiful example of Texas Plume, with sweeping, mossy patterns of green, orange, red, and blue covering its dense surface! A lapidary's dream, a slab where color and composition work together. This Texas Plume Agate is worthy of being in a museum, polished just as it is!
I've come by the forest, by land and by sea
And found an ancient, forgotten wall,
A city forsaken since its fall,
With treasure-rooms left to be found inside!
And on the rampart's surface wide
Mosses and trees have grown and spread
Once painted with scenes, now weather instead
Has sketched out its past in red and in green.
This city, o'ertaken by vine and by tree
Is left, with its secrets and treasure, to me!